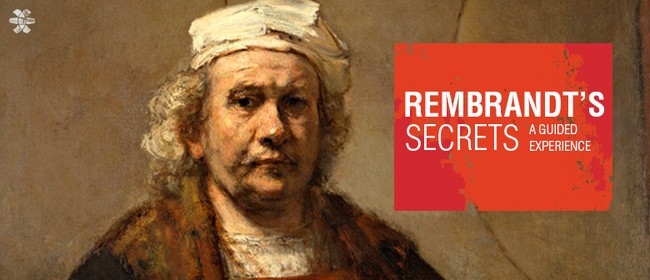 Discover the skeletons in the closet of Rembrandt van Rijn, one of the most celebrated painters of all time.
Surrounded by 57 of Rembrandt's digitally remastered works, Rembrandt's Secrets is a fact-filled and entertaining exposé of the Rembrandt Remastered exhibition led by Ferdinand Bol, Rembrandt's old apprentice. Played by actor Ken Benn, Ferdinand is eager to share his old Master's secrets, from his financial success and downfall to his loving marriage and eventful affairs as a widower.
This 45-60 minute tour of the Rembrandt Remastered exhibition will give you a new insight into the life, work and inspiration of renowned Dutch artist.
Door sales only, subject to available spaces. Price includes tour and admission to the exhibition.
For more information phone 0800-4-A-Museum.